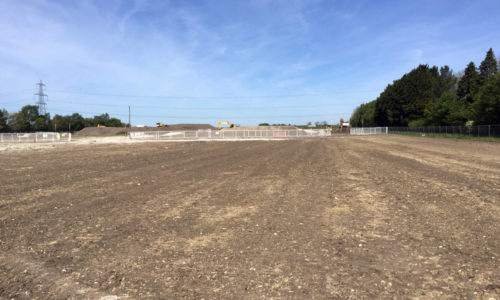 Bidwell West
Location
Bidwell West – Houghton Regis
Client
ECL Civil Engineering
Overview
Barton were contracted to carry out cut and fill bulk earthworks on a 6.6 hectare site to be developed for residential housing for two housing divisions
We carried out the topsoil strip followed by the cut & fill earthworks , moving a volume of 35,000m3 of site won materials including the utilisation of borrow pits.
The scope of works included the excavation of the road formation to allow the client to prepare their haul roads for the next phase of construction.
Barton assisted in the preparation of the Materials Management Plan with the client to facilitate authorisation from the local authority prior to works commencing on site.